The future of Fujifilm in the united states will be a retro-styled Instax Mini 90 camera. The camera is scheduled to be released in Japan this september, and will be released in the spring of 2014 here in the states. This camera will be here in the future, and it seems as if it were to be following the social media trends.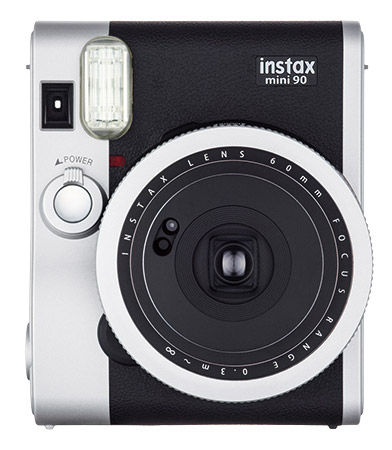 The camera is set up with lithium-ion rechargeable batteries, and several shooting modes, including Macro, Double Exposure, and Bulb Mode, which allows you to expose your shots for up to 10 seconds.  In case long exposures are not your thing, this camera also has a "high-performance flash" than can be set based on your exposure. And if that isn't enough, it comes with a fast shutter, up to 1/400th of a second.
If you want to find out more about the little instant shooter, head over to the Google Translated site by clicking here. Fair warning, many of the headings are images instead of text, so there's still quite a bit of Japanese even in the translated version.
The camera is set to hit Japanese shelves on September 20th, but won't be making landfall in the US until the Spring of 2014, when it will retail for around $210.