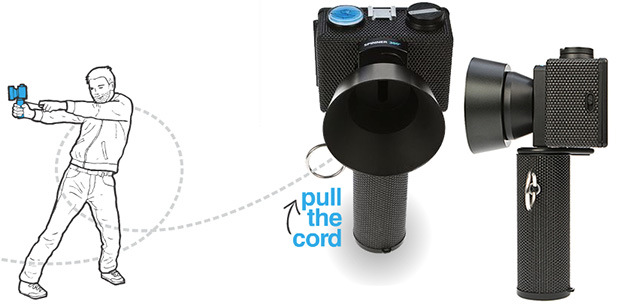 Its not a grenade, but you do need to pull the pin! Its the SPINNER 360 camera. In a split second this 35mm analogue camera spins 360° around its own axis and records everything that's around you on a frame more than 4 times longer than a conventional landscape picture.

This plastic camera was created by Lomography. Shooting involves turning the camera on the handle, which exposes the film through a vertical slit while advancing he film at a speed that synchronizes it with what you're capturing. You can either turn the camera by hand for longer exposure shots, or use the pull-string built into the handle.

It costs $64…This seems like a total gimmick…. but i really want one.